When the controller is installed properly, perform the following maintenance periodically according to a preset program. Proper maintenance of PID controllers extends their useful life.
Remove drain deposited in the air supply tube by loosening the drain plug at the bottom of the filter regulator.
Be care to maintain the supply air pressure always at 140kPa. When the performance of filter regulator is unstable, repair or replace it.
According to the conditions of supply air, inspect the orifice holes of nozzle or pilot relay.
Periodically press the orifice cleaning push button to clean the orifice.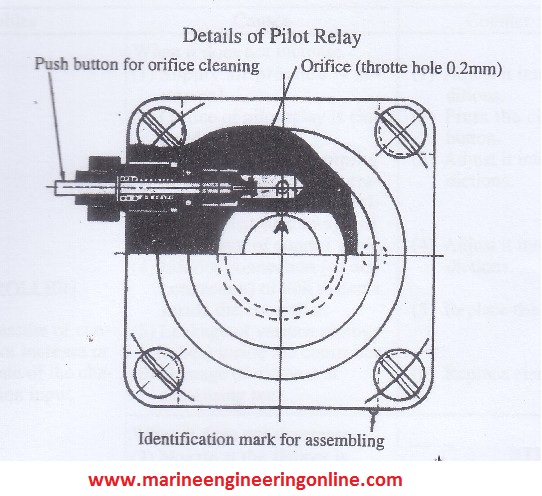 When it is necessary to take out the orifice out of pilot relay, disassemble it according to the following procedures.
Stop air supply to the controller.
Carefully remove the entire orifice at the left end of the pilot relay by a spanner.
After taking off the orifice, clean the surface with thinner, etc. if oil or grease is sticking to it. Dry the disassembled orifice and then reassemble it.
When it is necessary to disassemble the clogged nozzle, follow the procedures below.
Carefully disassemble nozzle cleaning plug of proportional dial by a driver.
Clean the nozzle with a wire having thickness of less than 0.4mm.
Clean dusts, etc. deposited on the flapper surface (to which the nozzle is contacting).